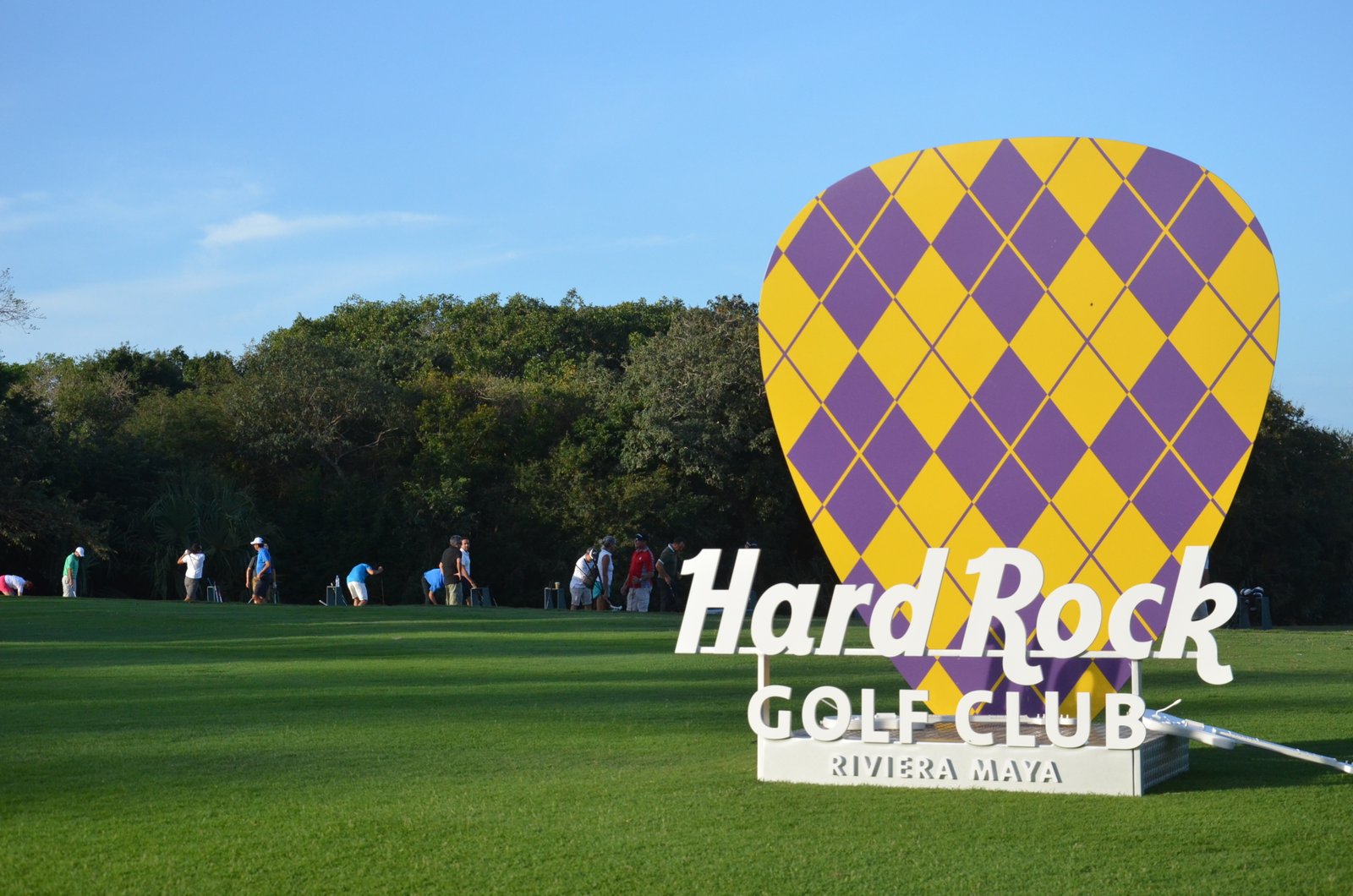 On Sunday March 15, Rotary Club of Playa del Carmen Seaside hosted their 3rd annual Charity Golf Tournament, the
Seaside Rotary Golf Classic
at the new Hard Rock Golf Club Riviera Maya in Playacar. It was a beautiful day out on the links and 76 local and visiting golfers came out to compete and show their support of Seaside Rotary. The tournament organizing committee reported that the event raised over 130,000 pesos, nearly doubling their efforts from last year. Funds from previous tournaments have been used to support community programs and organizations such as KKiS (Keeping Kids in School), Casa Yoliguani, DIF Solidaridad, Centro De Atencion Integral and El Hongo Community Center. Proceeds from the 2014 Seaside Rotary Golf Classic were used to deliver over $500,000 USD worth of essential medical equipment and supplies from Project C.U.R.E. to the new Red Cross Hospital in Playa del Carmen.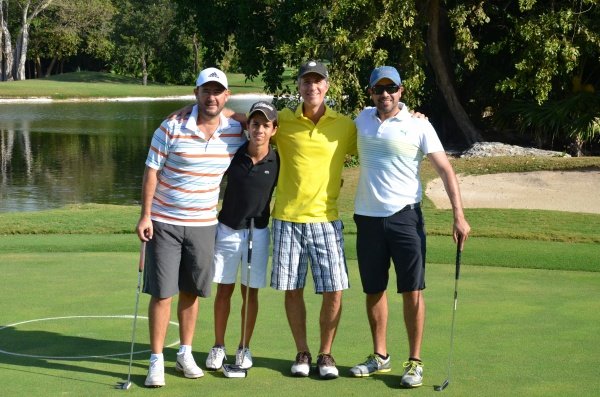 Participating golfers took home a number of impressive honors and a variety of prizes all donated by local businesses. First place in the tournament was awarded to Alfonso Aranalde, Luiz Chavez, Pedro Gomez and his son Pablo. Juan Soler, Matias Territoriale, Marina Grassi and Denis Michelini followed in second place. Two-time tournament winners J.J. Johnston, Marcus Roehmer, Dan Palka and Sergio Rodriguez took home third place.
All participating golfers were challenged to "Beat The Pro" on the beautiful hole #17. Hard Rock Golf Club pro, Adan Alvarez Manzanares, gave it his all but this year, a record 15 golfers were able to best his shot at the tee. A drawing was held to determine the winner and in the end Dr. Richard McCarthy went away with the pot of over 5000 pesos, 1000 of which was donated back to Seaside Rotary. The tournament's "Longest Drive" was contested on the 1st hole and won by 13-year-old Pablo Gomez of Playa del Carmen.
Prior to tournament play, golfers enjoyed delicious breakfast pastries donated by Das Brot. On the course, golfers enjoyed complimentary beer provided by Heineken. Following game play, golfers joined Seaside Rotarians and friends for an awards ceremony, luncheon and raffle in Hard Rock Golf Club's elegant palapa covered dining room. Lunch was generously provided by popular Playa del Carmen restaurants La Patrona, Fonda Regina, Yaxche and Don Chendo. Professional mixologists from Wah Wah Beach Bar were on hand pouring cocktails throughout the day and keeping spirits high! Guests were treated to live music courtesy of Playa del Carmen's premier rock band, VANG accompanied by Monica López-Franco Coutolenc on the saxophone. Seaside Rotary President-Elect and member of Mexico's Rock and Roll Hall of Fame, Renato Lopez, surprised the crowd as guest vocalist.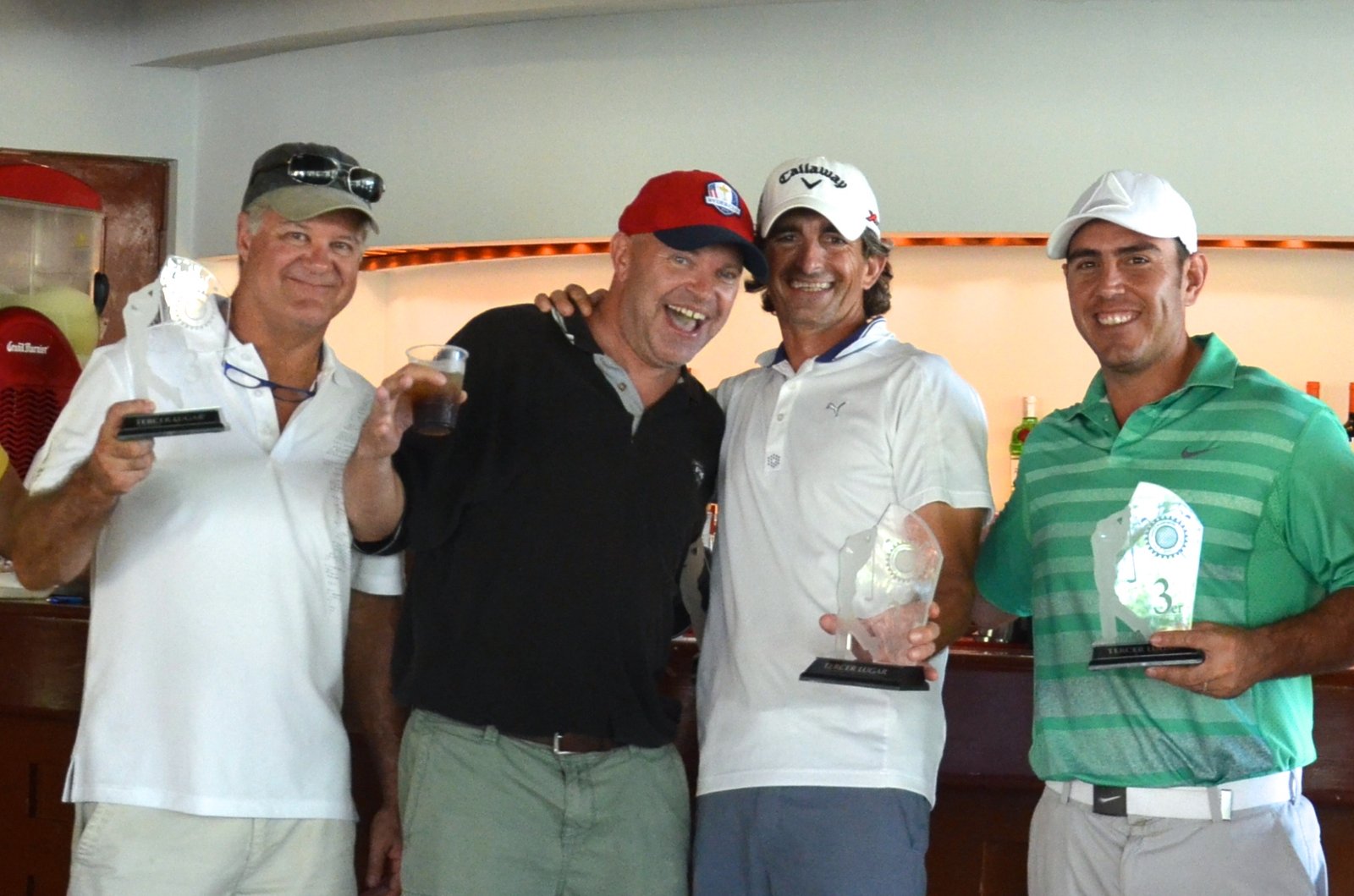 In his closing remarks, tournament Chairperson John Marty thanked Hard Rock Golf Club Director Alaciel Aguilar, Alberto Pique Medina and their staff members for their invaluable assistance in making the event a success. Also credited were the many local business owners who sponsored the tournament or donated prizes. Major corporate sponsors for this year's tournament included Bric Vacation Rentals, BuyPlaya Real Estate Advisors, Calderon y Asociados, GRECA Editorial Group, Hong Kong Restaurants, PG's Sports Bar and Sr. Dan's Sports Bar. Marty stressed that 100% of the tournament's net proceeds will go toward charitable programs and initiatives in the community that support Seaside Rotary's mission, "To Help Playa's Kids".
For more pictures from this exciting event, visit the tournament Facebook page https://www.facebook.com/seasiderotarygolfclassic.